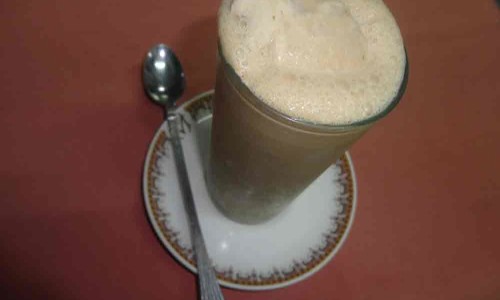 Mineral Water(with service)

Pepsi, Limca, 7-Up, Mirinda(with Chips Combo) 60.00

Diet Coke / Pepsi(with Chips Combo)90.00

Jal Jeera / Butter Milk 60.00

Fresh Lime water
Fresh Lime Soda
Lassi
Cold Coffee
Cold Coffee with Ice Cream
Milk Shake
Milk Shake with Ice Cream
Tea / Coffee

Tomato / Vegetable / Palak
Lemon Coriander/Manchow
S/Corn/Mushroom
Ministrone, Hot & Sour
Any Half Soup
Cheese Pizza(Margherita)
OTC Pizza(Onion, Tomato, Capso
Veg Supreme Pizza(Mashroom/Pinepple/Baby Corn/Paneer)
Paneer Tikka Pizza
Pasta(Red/White/Pink)
Baked Pasta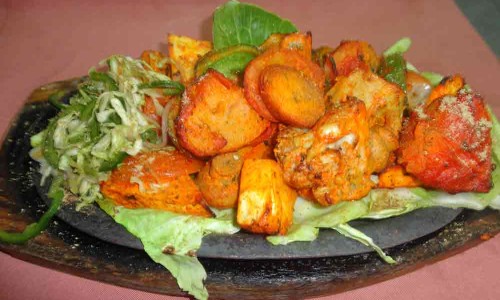 Paneer Tikka/ Achari Tikka (6 PCS.)
Hariyali Tikka/Malai Tikka(6 PCS.)
Tandoori Platter(Paneer, Allu, Pinapple, Gobhi, Capsicum, Onion)
Veg. Pakoda
Kachumber Pakoda
Chinese Samosa / Allu Samosa(8 PCS.)
Chinese Crispy Roll(8 PCS.)
Papad Roll(6 PCS.)
Chimmy Cheese Roll(6 PCS.)
Dahi Kabab(6 PCS.)
Mashroom Cheese Ball(6 PCS.)
Paneer Pakoda(8 PCS.)
Finger Chips
Spring Roll
Veg. Cutlet(4 PCS.)
Cheese Cutlet(4 PCS.)
Garlic Bread with Cheese(6 PCS.)
Crispy Corn
Crispy Baby Corn/Mushroom
Chilly Potato (Made with Crisp Fried Finger Chips)
Spicy Honey Potato

Chola Bhatura
Extra Bhatura(1 PC)
Pav Bhaji
Extra Pav(2 PCS.)
Pani Patasi(6 PCS.)
Idli Sambhar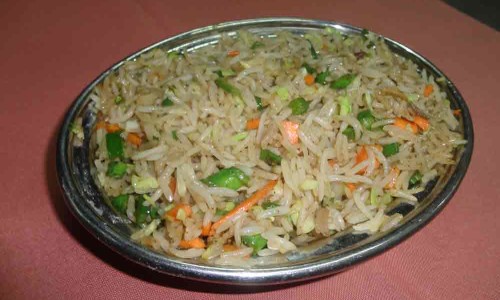 Chanakya Spl. Sizzler(Regular or Spicy)

(Vegetable Fried Rice, Baked Veg., Pieces of Paneer, Pineapple and vegetable steak on sizzling platter)
Veg. Sizzler(Regular or Spicy)
(Vegetable steak with baked veg., grilled tomato & potato with a rich sizzling sauce serve on sizzling platter)
Paneer Sizzler(Regular or Spicy)
Chinese Sizzler(Regular or Spicy)
(Mixed vegetable with rich creamy white sauce baked with cheese)
(Pasta cooked with white sauce & baked with cheese)
Chanakya Special(Little Sweet)
(Fruit cocktail with Peas, Cottage Cheese in a rich gravy of Mawa, Cream & Milk)
(Fried Cashew-nuts with rich Creamy Curry)
(Pieces of fried cottage cheese with tomato & dry fruits gravy)
(Fried finger shaped cottage cheese & capsicum with red gravy)
(Long pieces of cottage cheese cooked with chopped onions & tomato gravy finished with lots of cream)
(Raw small pieces of cottage cheese in brown gravy)
(Bar-be-qued cottage cheese with spicy gravy)
(Raw small pieces of cottage cheese in rich yellow gravy)
Palak Korma / Paneer Korma
(Grated paneer cooked with palak/paneer paste)
Palak Paneer / Matar Paneer
Baby Corn Palak
Baby Corn Mushroom
Baby Corn Cream Curry
Khoya Paneer / Paneer Korma
Paneer Do Piyaza
Touch Gravy Paneer
Paneer Pasanda
Paneer Italiano
(Cubes of cottage cheese & onions)
(Mix vegetable with fruits cocktail & Pineapple)
Veg. Kofta / Hariyali Kofta
(Dumpling of mashed potato & vegetable in yellow / palak gravy)
Motia Palak(Palak with Corn)
Corn Masala
Dal Makhani / Fry / Maharani
(Black Dal)/(Mix Dal)/(Moong Dal)
Chana Masala
Tawa Subzi
(Seasonal vegetables served with spicy gravy on tawa)
Vegetable Jhalfrezi
Mix Green Vegetable/Mix Veg.
(Cubes of fresh green vegetables & paneer in palak gravy)
Seasonal Vegetable
Rajasthani Gatta / Kadi Pakoda
(Rajasthani dish made of gram flour with Rajasthani Spices)
(Whole potato cooked in mint flavoured green curry)
(Potatoes cooked in tangy pickle flavoured gravy)
Aalu Piyaz
Jeera Aalu
Mushroom Peas Curry
Mushroom Masala
Sev Tamator ki Sbji
Stuffed Tomato / Capsicum
(Stuffed with mashed potato & cottage cheese topped with red gravy)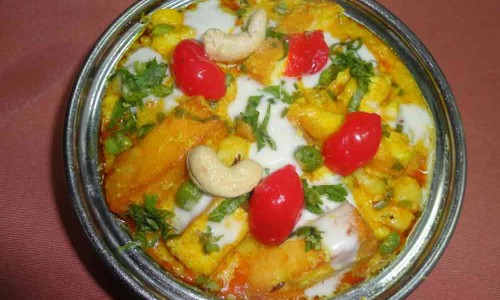 (Butter Milk, Chanakya Spl. Dal Makhani, Paneer Butter Masala, P/A/Raita, Salad, Parantha, Khasta Roti, Roti, Jeera Rice, Papad and Gulab Jamun)
(Jaljeera, Churma, Bati, Dal, Gatta, Green Vegetable, Jeera Rice, Boondi Raita, Salad, Khasta Roti, Missi Roti, Roti and Papad)
(Paneer Veg., Dal, Rice, Lachha Paratha, Roti)
Paneer Naan / Cheese Naan
Masala Paneer Naan
Kashmiri Naan
Butter Naan
Stuff Naan / Mirchi Naan
Garlic Naan
Plain Naan
Pudina / Laccha Paratha
Onion Kulcha
Khasta Special Roti / Tikkad
Missi / Khasta Roti /Jungli Roti
Roti
Butter Roti / Ajwain Roti
Masala Papad / Fried Papad
Papad (Roasted)
Batti (1 PCS.)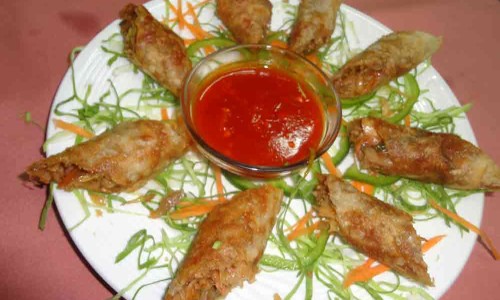 Veg. Vegetable Chowmeine
Vegetable Fried Rice
Vegetable Manchurian
Chilly Paneer(6 PCS.)
Spicy Honey Potato
American Choupsuey

Note: Images shown here are for presentation only and may vary from actual item.